Technical characteristics scissors platform for theater
---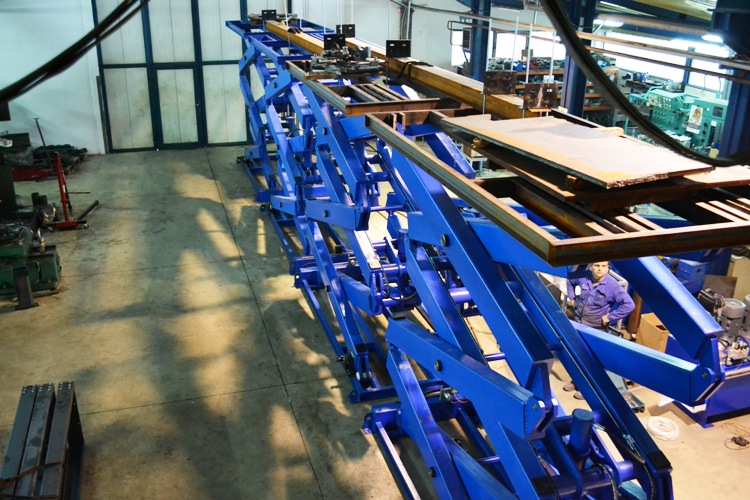 Company Tribest addition to the production of all types of elevators and freight platforms, won the design and production platform for the theater. Based on customer requirements developed our own scissors platform as well as its own software to manage the operations of 4 platforms coupled into a single unit.

Dimension platform 14x2 m,
Speed of movement 0.25m/s,
Capacity 12.000 kg,
Lifting height 5000 mm,
The accuracy of positioning in the given points od +/- 5 mm.

Platforms run 8 hydraulic pumps with proportional valves and measuring devices to control the position of the platform,management is controlled by SIEMENS PLC.
Based on previous experiences where the engineering company Tri Best was able to fully meet all the requirements of the customer and to the agreed period produces and delivers two theater platforms that will be delivered to the customer and the Russian will be installed in the theater in Tajikistan-Uzbekistan. With this project the firm Tri Best enters the area of production equipment for theaters.